For those of you who missed the 9th Goju Wine tasting at the holiday party, or were too worse for wear to remember the wines sampled, here they are with a link to John's new book.
Cheers
Sensei
1. MARCEL DEISS GRASBERG 2007
VINTAGES 122747 | 750 mL bottle
Price $ 55.00
Made in: Alsace, France
By: Domaine Marcel Deiss
2. DOMAINE GAGEY CLOS DU ROI MARSANNAY 2009
VINTAGES 124826 | 750 mL bottle
Price $ 34.95
Made in: Burgundy, France
By: Louis Jadot
3. M.CHAPOUTIER LES ARÈNES CORNAS 2009
France | M. Chapoutier S.A.
VINTAGES 244822 | 750 mL | $ 60.00
4. DOMAINE TERLATO & CHAPOUTIER LIEU DIT MALAKOFF SHIRAZ 2010
Australia | Terlato Wines International
VINTAGES 290874 | 750 mL | $ 51.95
Pairing Food and Wine For Dummies
~by John Szabo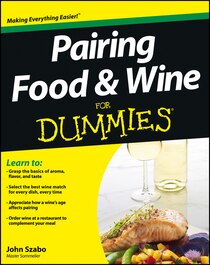 Trade Paperback In Stock
Online price $18.47
Member price $17.55