For those of you who missed the 10th Goju Wine tasting at the holiday party, or were too worse for wear to remember the wines sampled, here they are with Kohai Szabo's video presentation.
Nikolaihof Gruner - $24.95
Burklin-wolf Riesling - $19.95
Luno Montant - $20.95
Prinipiano Barolo - $39.95
Cheers Sensei
Pairing Food and Wine for Dummies - on Indigo!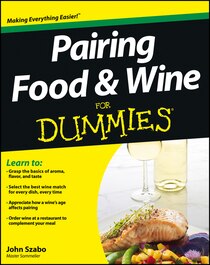 Trade Paperback In Stock Online price $18.47 Member price $17.55
---
Also, to our delight, Mark Persic, Mudan of Hasu Dojo, gave a delighful piano recital at the holiday part. Have a listen!