About the TRC
The first residential schools opened in Canada in the 1800s. They were the product of churches and the government; a collective, calculated effort to eradicate Indigenous language and culture that the commission called a policy of cultural genocide.
Canada's cultural genocide of Indigenous Peoples
Measuring progress
In researching the progress of each Call to Action, CBC reached out to relevant governments, faith groups, professional and community organisations for comment. We fact-checked each response with invested stakeholders. We also cross-referenced federal funding announcements with actual and past financial expenditures. We also drew information from past and current CBC stories. Beyond 94 measures the progress of the Calls to Action based on the following; "Not started" refers to Calls to Action in which no action plan has been developed and/or no funds have been committed, to implement the Call to Action. "In Progress — Projects proposed" refers to Calls to Action in which the relevant parties involved have either committed to an action plan or funding, but not yet followed through with it. "In Progress — Projects underway" refers to Calls to Action in which the relevant parties involved are actively working towards implementing that call, with both a timeline and (where needed) the funding to make it happen. "Complete" refers to Calls to Action which have been fully implemented.
Last updated: September 27, 2021
20
Not started
32
In progress - Projects proposed
29
In progress - Projects underway
13
Complete
Child Welfare
Reduce the number of Aboriginal children in care
SUMMARY:
The number of Aboriginal children in care has not yet been reduced, but in 2019 an Indigenous child welfare bill was passed.
THE CALL TO ACTION:
We call upon the federal, provincial, territorial, and Aboriginal governments to commit to reducing the number of Aboriginal children in care by: i. Monitoring and assessing neglect investigations. ii. Providing adequate resources to enable Aboriginal communities and child-welfare organizations to keep Aboriginal families together where it is safe to do so, and to keep children in culturally appropriate environments, regardless of where they reside. iii. Ensuring that social workers and others who conduct child-welfare investigations are properly educated and trained about the history and impacts of residential schools. iv. Ensuring that social workers and others who conduct child-welfare investigations are properly educated and trained about the potential for Aboriginal communities and families to provide more appropriate solutions to family healing. v. Requiring that all child-welfare decisions makers consider the impact of the residential school experience on children and their caregivers.
mb-TRC1-180302_2500kbps.mp4

ANALYSIS:

In November 2018, Indigenous Services Minister Jane Philpott announced a plan to hand over control of child welfare services to Indigenous governments in an effort to reduce the number of Indigenous children in care. A draft of the proposed Indigenous child welfare bill received negative reviews in February 2019 from First Nations representatives involved in co-development talks with Ottawa. In particular, there were concerns about jurisdiction and funding. Bill C-92 An Act respecting First Nations, Inuit, and Métis Children, Youth and Families received royal assent June 21, 2019. It came into effect on Jan. 1, 2020, though it has been challenged by the province of Quebec. Bill C-92 does not guarantee the funding needed for Indigenous communities to implement their own child and family laws. Funding is to be negotiated between the Indigenous governing bodies and the provincial and federal governments. Indigenous Services Minister Marc Miller and then-AFN National Chief Perry Bellegarde signed an agreement in July 2020 establishing a "joint fiscal table" on First Nations child and family services — a forum where Ottawa and First Nations can negotiate funding agreements to support communities creating their own child welfare programs under Bill C-92. In July 2021, Cowessess First Nation in Saskatchewan became the first Indigenous group in Canada to sign an agreement with Ottawa for federal funding of locally controlled child welfare services since the new act came into force. The 2018 federal budget did commit to an increase in child welfare funding; however much of that money was already earmarked in a prior federal budget, and most of the funding is committed for the years beyond the 2019 federal election. Regarding monitoring assessments of neglect investigations, the most recent national assessment was in 2008. Results specific to First Nations children were published in a 2011 report from the Assembly of First Nations. But there's not been any since then. The 2008 study compiled data from 89 provincial, 22 First Nations and Urban Aboriginal and one Métis child welfare site. At the time, the study concluded that First Nations children were removed from their homes at a rate four times higher than non-Indigenous children (140 First Nations children per 1,000, versus 33 non-First Nations children per 1,000). An updated study of child abuse and neglect-related investigations involving Indigenous children, the First Nations Incidence Study, tied to the Canadian Incidence Study of Reported Child Abuse and Neglect, was to do data collection in 2019. The study is a project of the Assembly of First Nations and a national First Nations Advisory Committee, with funding support from the Public Health Agency of Canada. As of July 2021, the data collection has not been completed. Meanwhile, the Canadian Child Welfare Research Portal provides up-to-date research on Canada's Aboriginal child welfare programs and policies, and includes research borne out of the different provinces and territories. But this portal is made up of a consortium of academic researchers and child welfare service providers, through the McGill Centre for Research on Children and Families. It is not a federal or provincial agency.

Regarding providing adequate resources, in the February 2018 federal budget, the government committed to invest $1.4 billion, spread out over six years starting with the 2017-2018 fiscal year, for First Nations Child and Family Services. But much of that money was previously earmarked in the 2016 federal budget, where it committed $635 million, spread out over five years, ending in 2020-21. The commitment came in response to a February 2018 non-compliance order, in which the Canadian Human Rights Tribunal found the federal government was not adequately funding the agencies. As a result, the federal government committed to "cover agencies actual costs for prevention, intake and investigation, legal fees, building repairs, among other things." In January 2018, Minister of Indigenous Services Jane Philpott held an "emergency" meeting with provincial and territorial counterparts, months after the 2016 Statistics Canada Census revealed Aboriginal children account for more than one-half (51.2 per cent) of all children aged four and under, in foster care. According to an Indigenous Services news release, the two-day meeting, which included national Indigenous, Inuit and Métis leaders, resulted in the commitment of "six points of action"; one of which is to reform child and family services, "including moving to a flexible funding model." No time frame was established to implement the six points of action. Both the Canadian Association of Social Work Education and the Canadian Association of Social Workers have officially declared their support for the Truth and Reconciliation's Calls to Action regarding Child Welfare. But as of July 2021, formal changes to policies and standards for professional training have not been implemented. In June 2017, the board of directors for the Canadian Association of Social Work Education (CASWE) released a statement announcing their commitment to consider the Calls to Action when revising their policies and standards. The CASWE is responsible for reviewing and accrediting Canadian university programs of social work education. Their "Statement of Complicity and Commitment to Change" includes an acknowledgement of past and present social work practices that "have been and continue to be complicit in our colonial reality." The statement includes a commitment to support Canadian schools of social work in revising "curriculum and pedagogy in ways that both advance the TRC recommendations and the overall indigenization of social work education." CASWE President Dr. Susan Cadell told CBC News that while all of the 42 accredited schools of social work in Canada include some form of Indigenous history in their curriculum, it's not always mandatory.
Features from the CBC on this theme →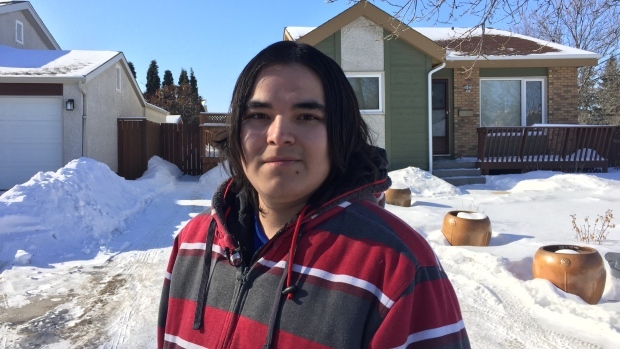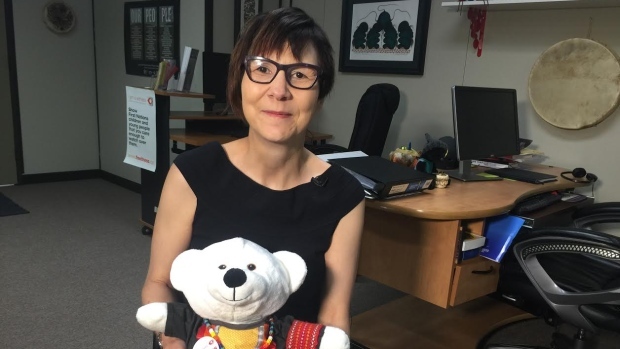 "Schools have to have it, but how schools have it varies widely," Cadell said. "Some have courses that are optional, some have courses that are required."